Quiz of the Month ❯ January 2019

---
Instructions
Login / Register to CTisus.com to save your answers and track your score and progress.
Review your answers below.
Click on thumbnail images to view a larger version of the image
Select the best answer
Submit your answers by selecting the "Submit" button at the end of the quiz.
1) In the patient with Hepatitis C the best diagnosis is?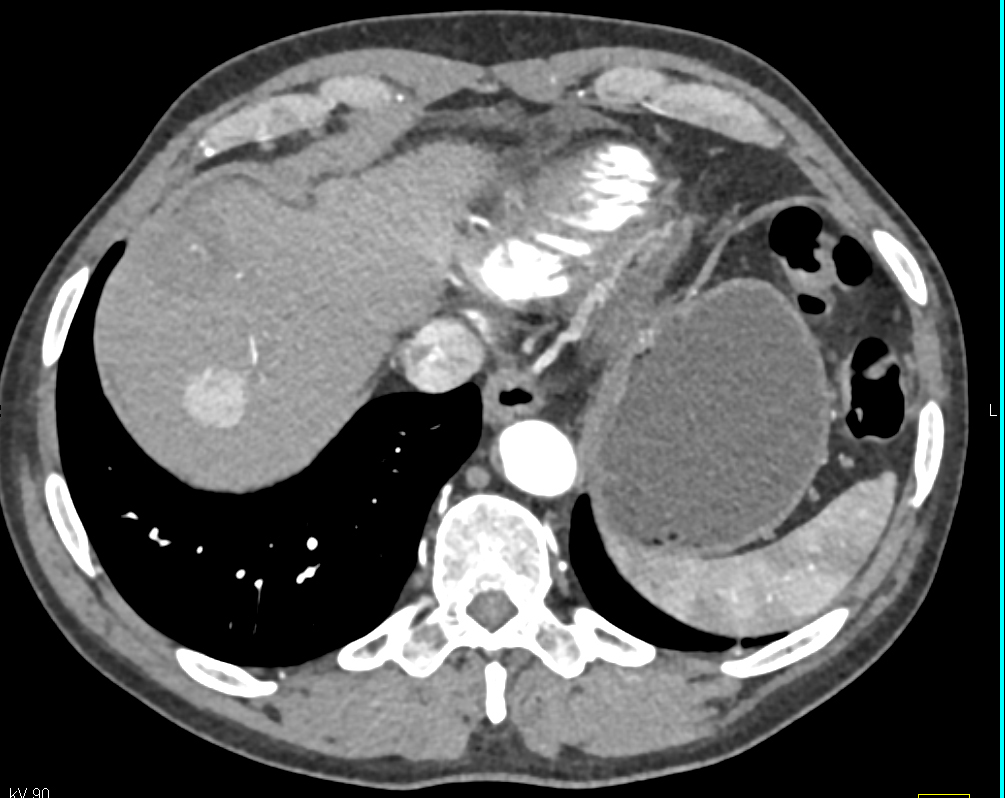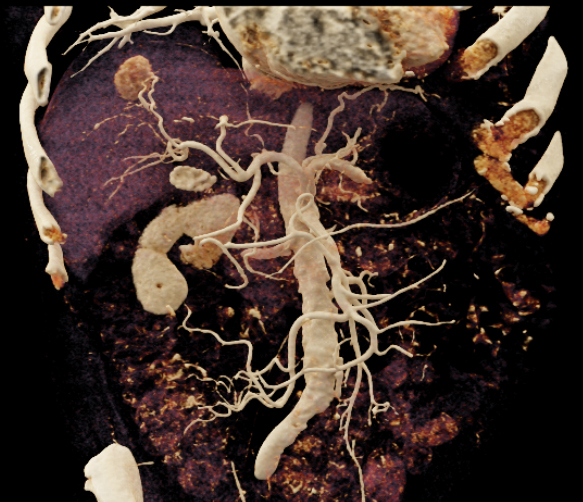 metastatic renal cell carcinoma
hepatoma
hemangioma
FNH
2) The best diagnosis for this patient with a widened mediastinum is ?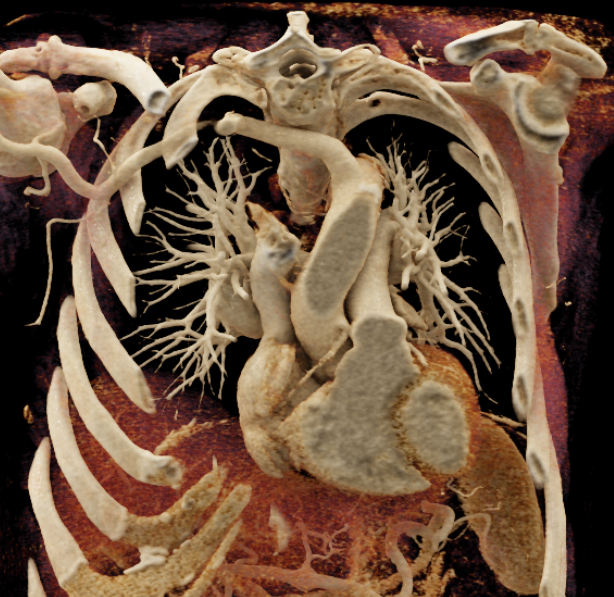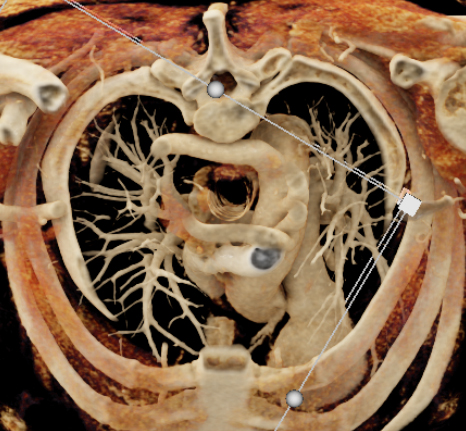 aortic dissection
aberrant right subclavian artery
aortic ring
aberrant left subclavian artery
3) The most likely diagnosis in the patient with flank pain is?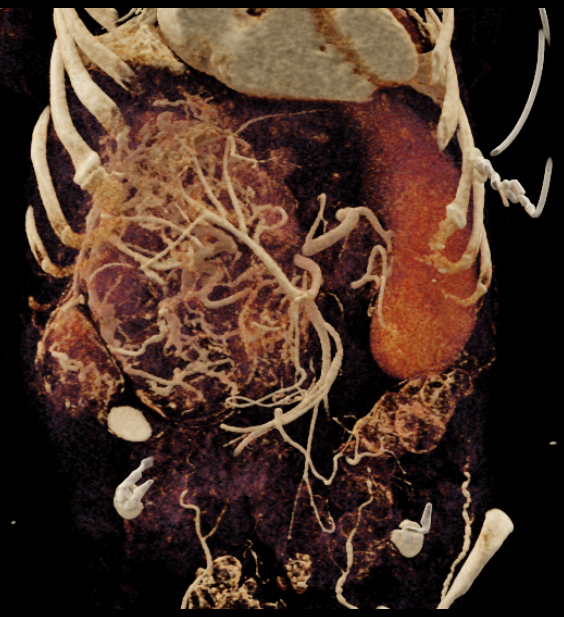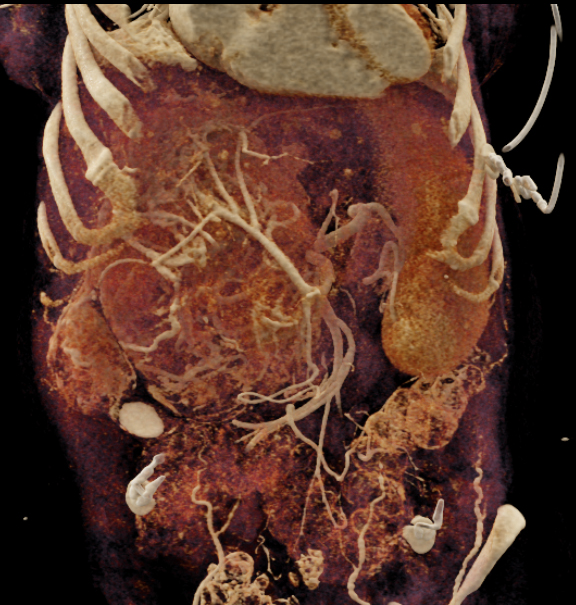 liver abscess
hepatoma
hepatic adenoma
giant cavernous hemangioma
4) The least likely diagnosis in this case is?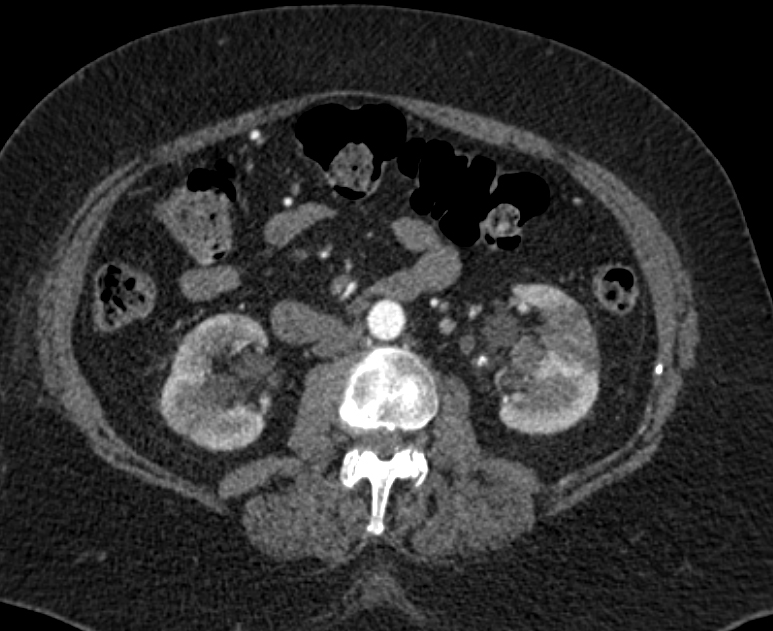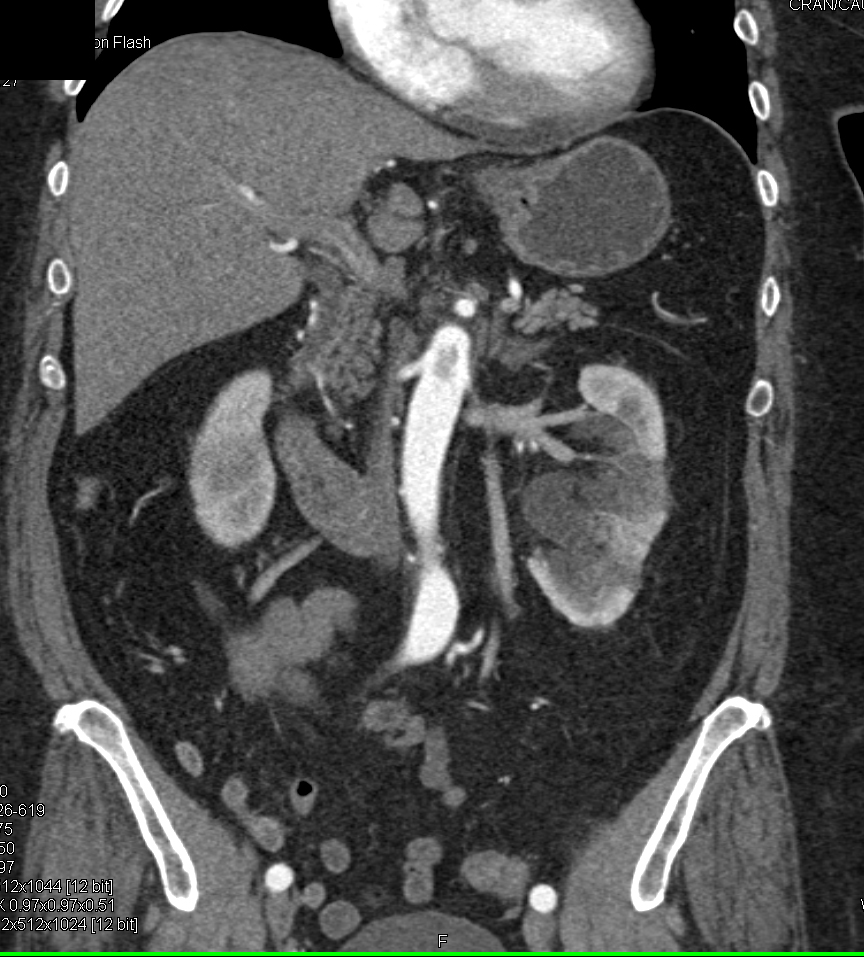 renal infarction
acute pyelonephritis
chronic pyelonephritis
lymphoma
5) In this HIV patient with rectal pain the best diagnosis is?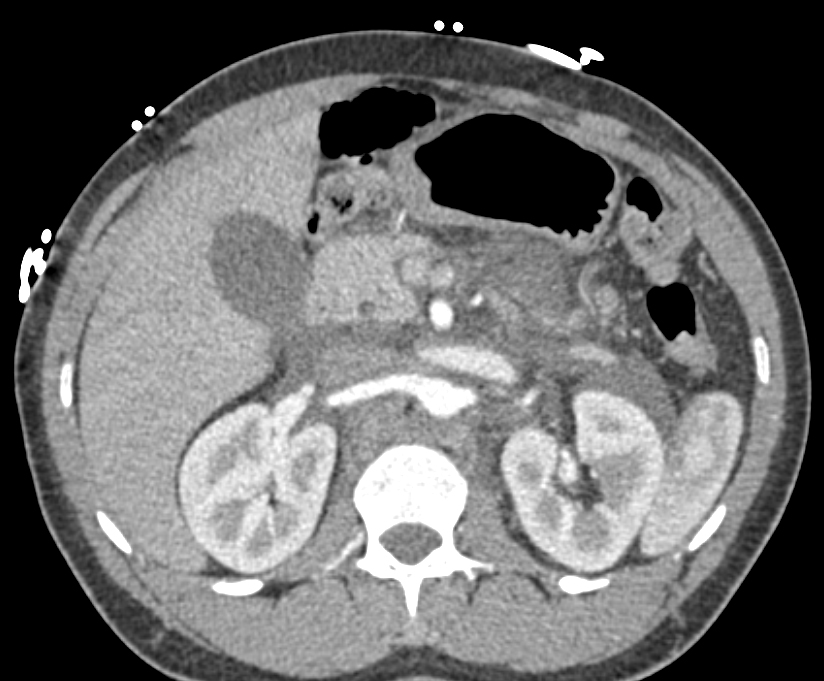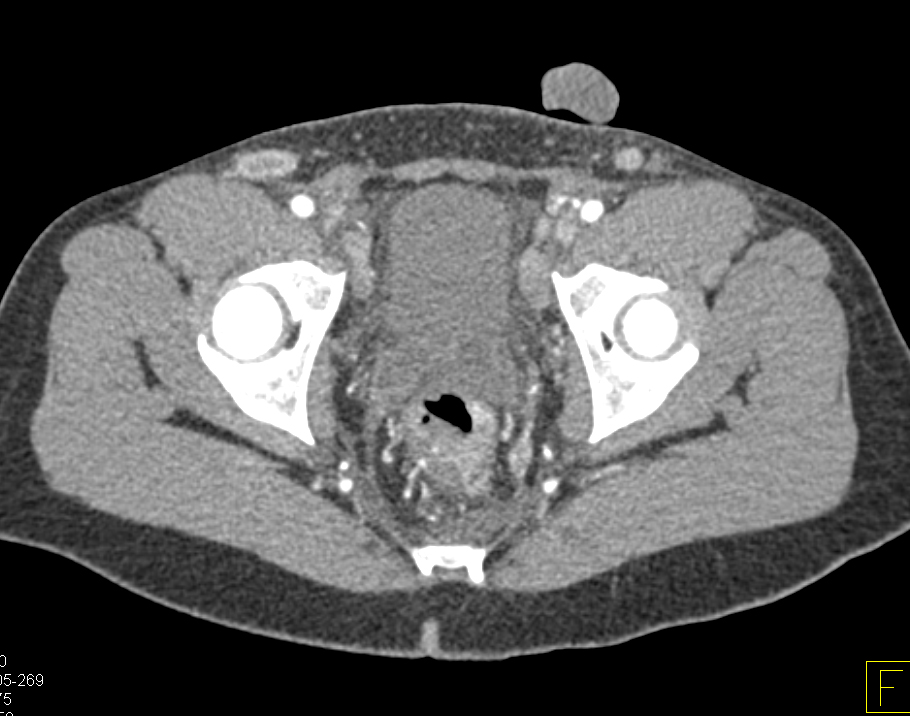 Kaposi's Sarcoma
lymphoma
adenocarcinoma
ulcerative colitis
6) The most likely clinical finding in this patient is?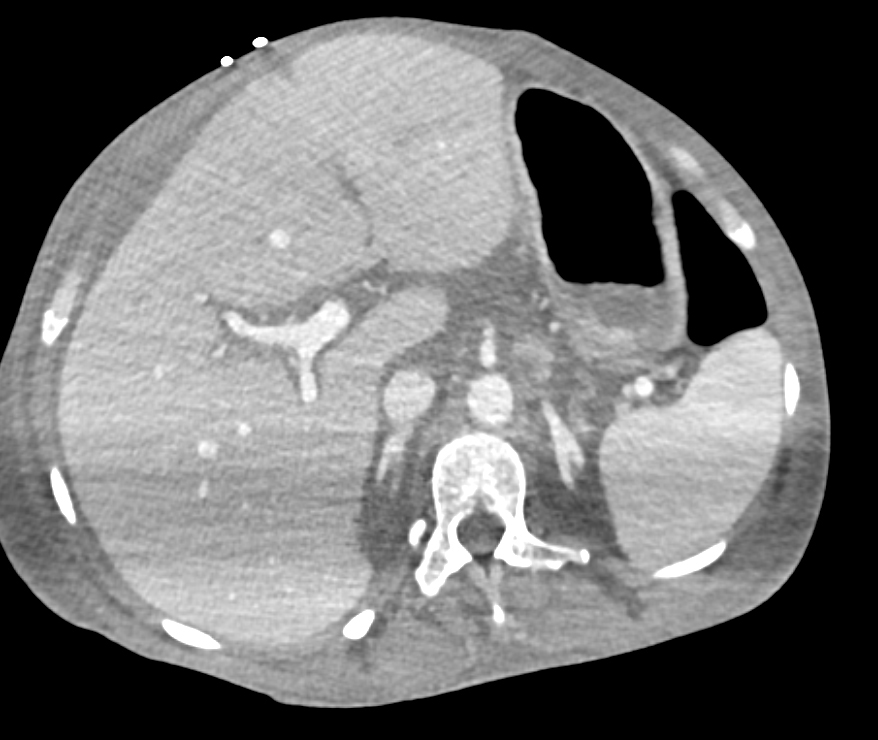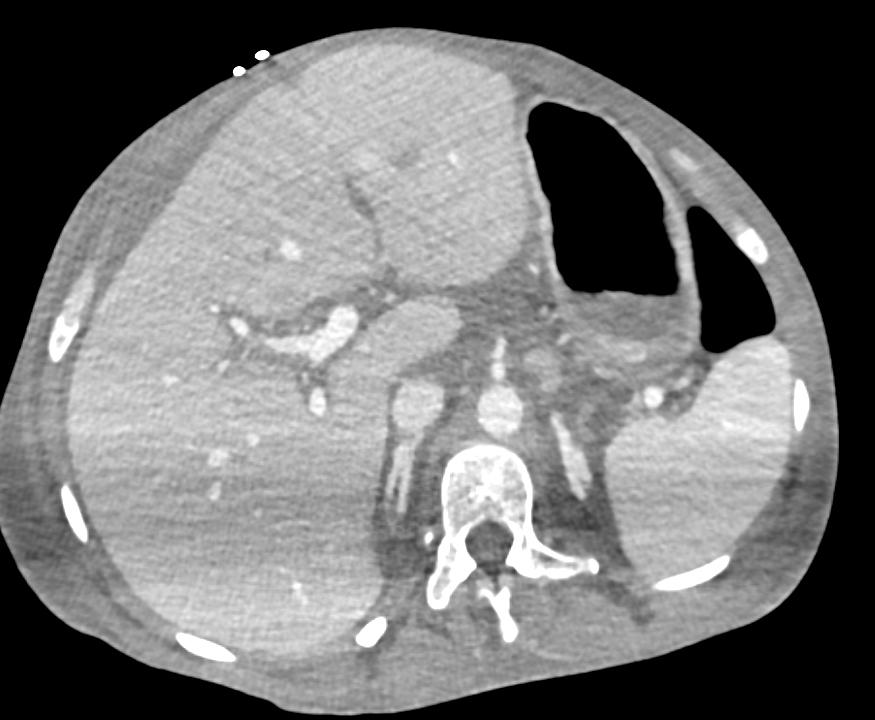 hypertension
hypotension
Addisonian crisis
chest pain
8) The most likely diagnosis in this 50ish year old female is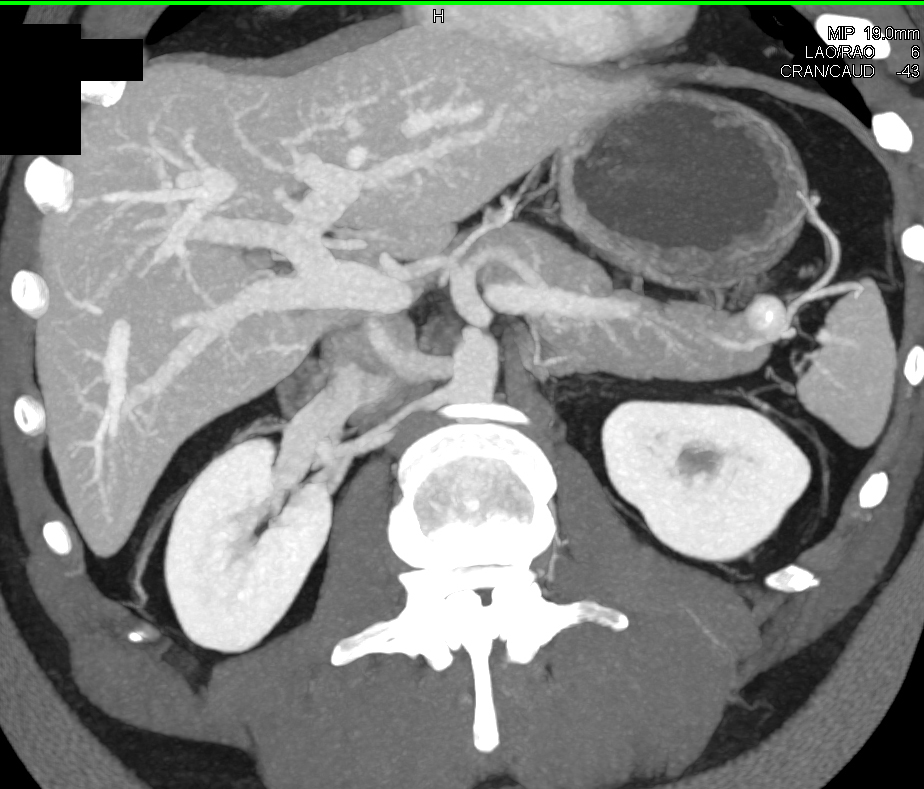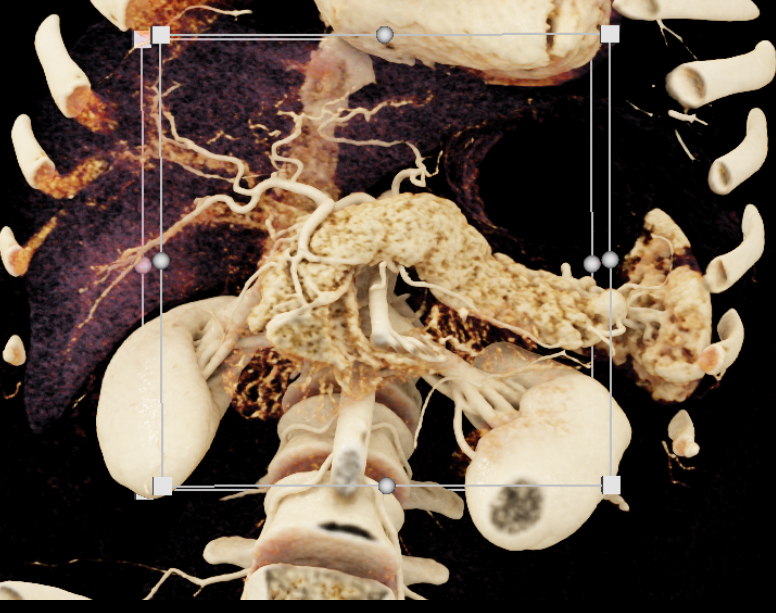 accessory spleen
pancreatic adenocarcinoma
pancreatic neuroendocrine tumor (PNET)
metastatic renal cell carcinoma
9) In this middle age female the best diagnosis is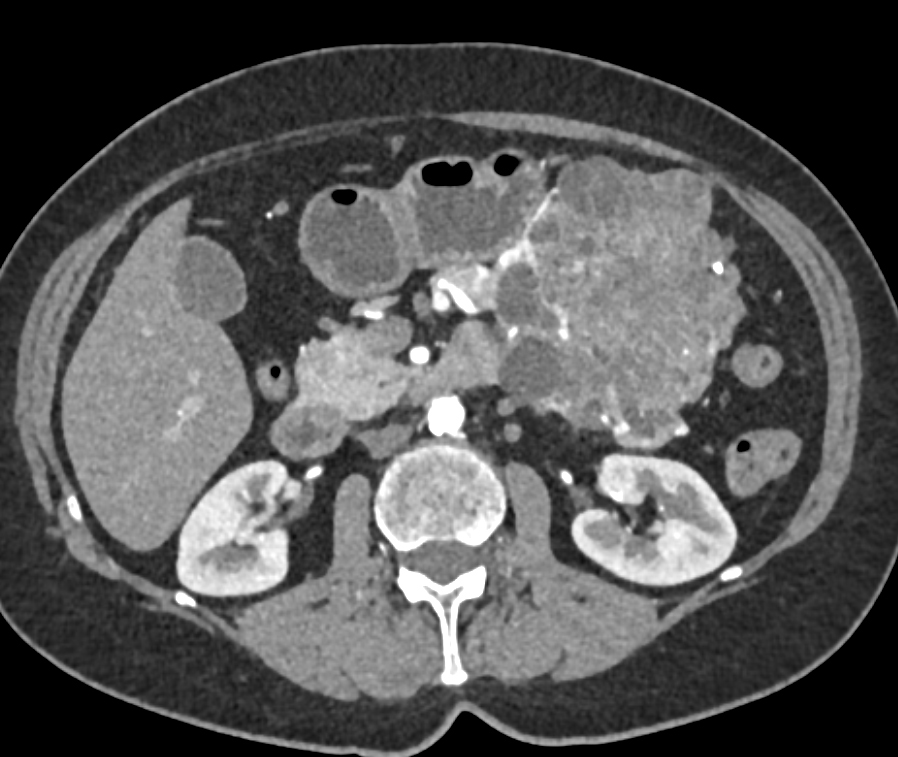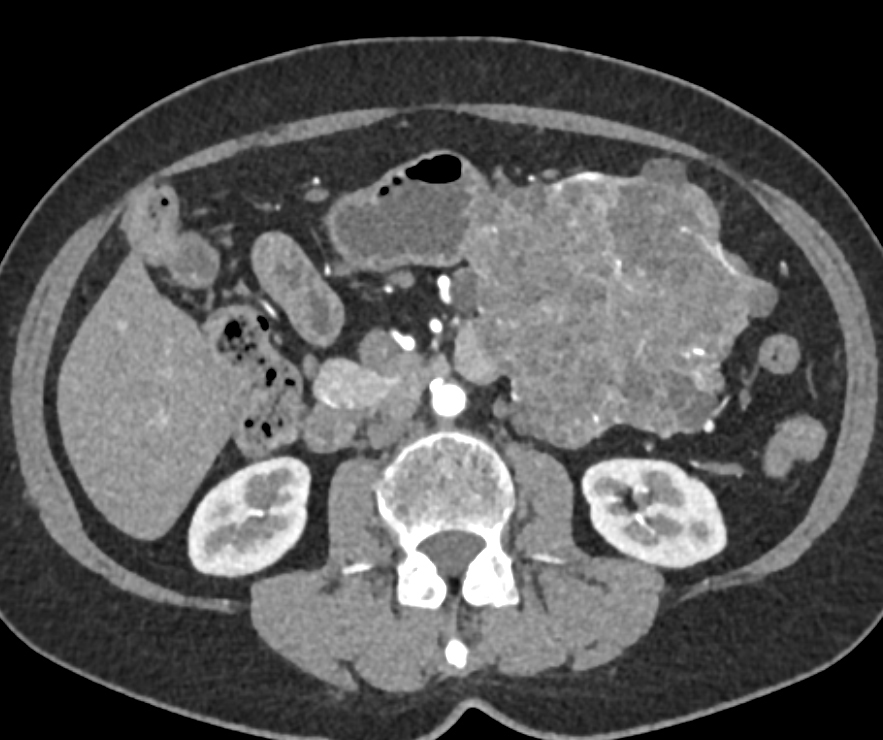 MCN (mucinous cystic neoplasm)
IPMN
SPEN tumor
Serous Cystadenoma
10) In this patient with back pain the least likely diagnosis is?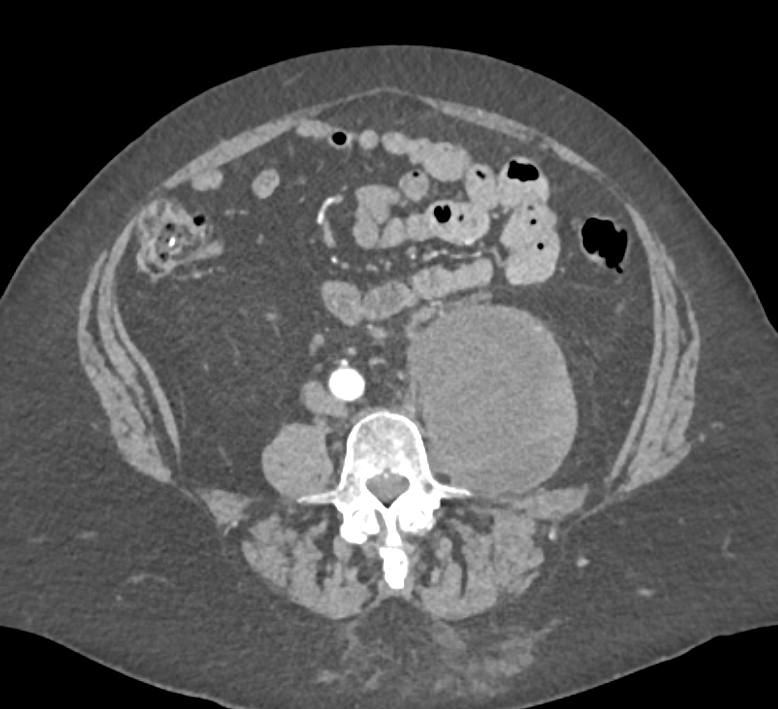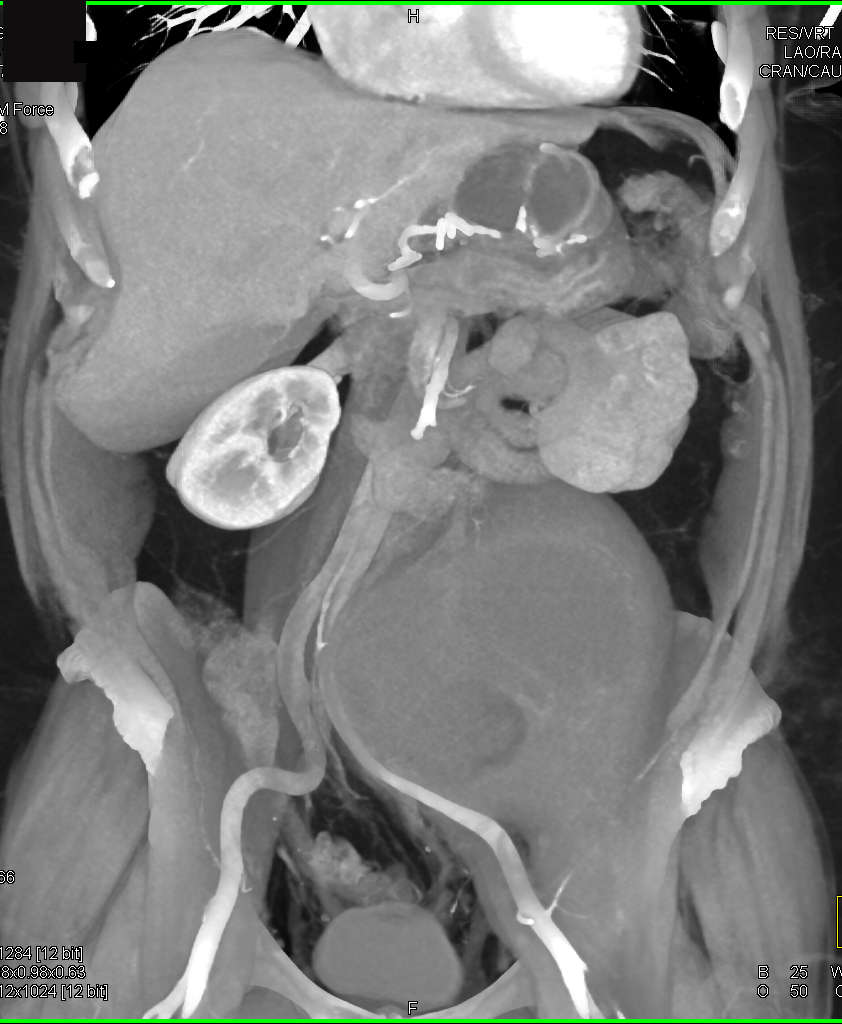 neurofibroma
lymphoma
liposarcoma
psoas bleed