Quiz of the Month ❯ June 2018

---
Instructions
Login to CTisus.com. If you do not have a CTisus account, create one here »
Click on thumbnail images to view a larger version of the image
Select the best answer
Submit your answers by selecting the "Submit" button at the end of the quiz.
1) In this patient with RUQ pain the best diagnosis is?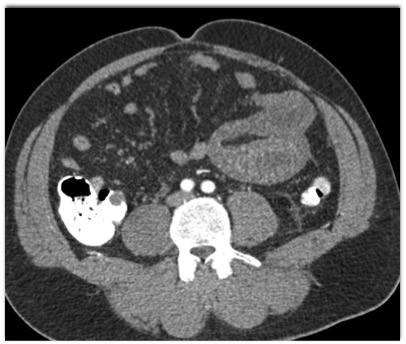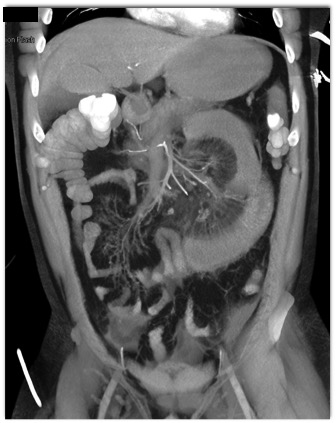 diverticulitis
ischemic bowel
crohns disease
carcinoid syndrome
3) . In this patient several days post laparoscopic cholecystectomy the best diagnosis is?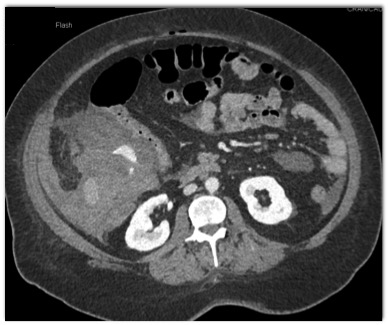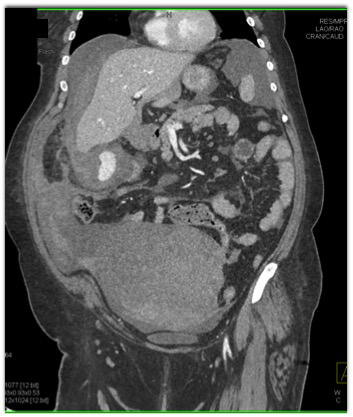 normal post operative changes
active bleeding probably from cystic artery
AV fistulae
retained stone near gall bladder fossa
4) The best diagnosis in this case is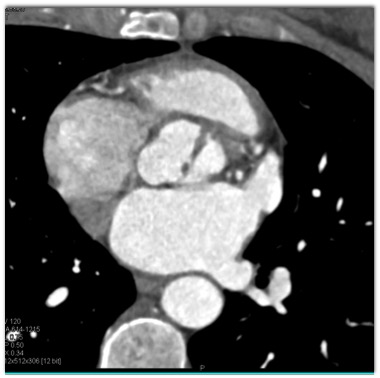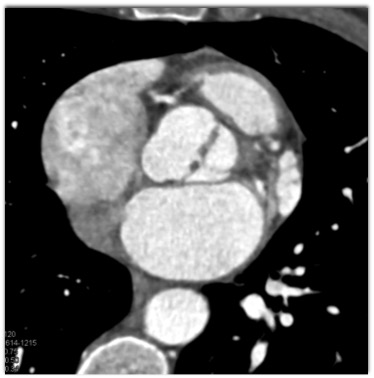 normal aortic valve
diseased aortic valve
bicuspid aortic valve
aortic stenosis
5) The most likely diagnosis in this 60ish year old male is?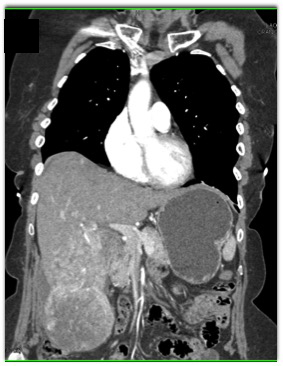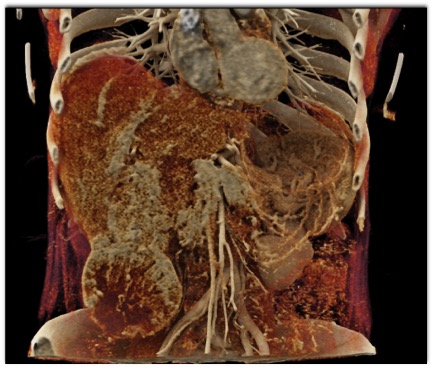 metastatic colon cancer
hemangioma
hepatoma
hepatic adenoma
6) In this patient with spontaneous adrenal bleed the least likely underlying mass is?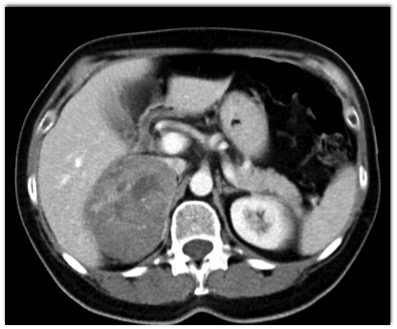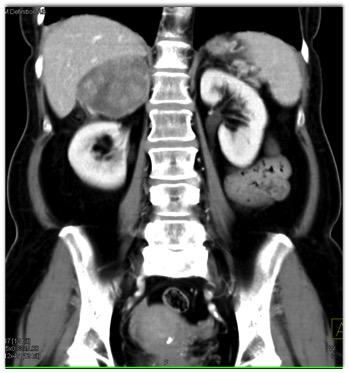 metastatic lung cancer to the adrenal
pheochromocytoma
myelolipoma
adrenal adenoma
7) In this patient with a history of breast cancer the best dx is?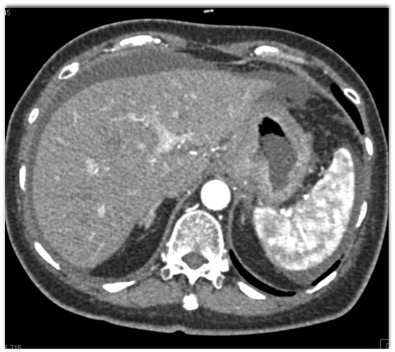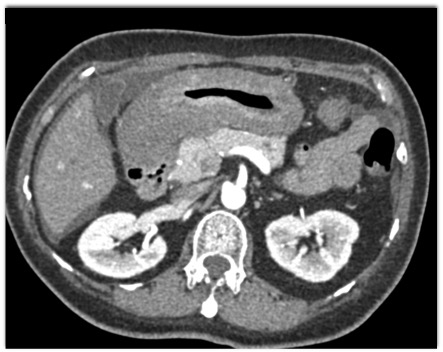 primary gastric cancer
linitis plastica of the stomach due to breast cancer
gastritis
gastric under distension
8) The best diagnosis in this case of pelvic pain is?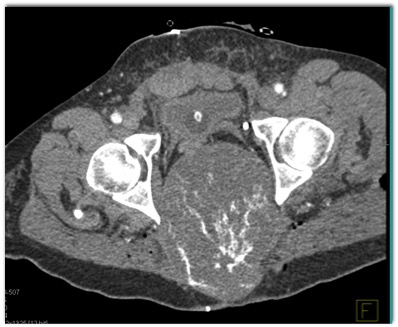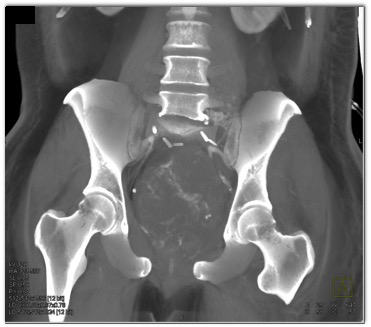 osteomyelitis
chondrosarcoma
chordoma
lymphoma
9) The best diagnosis in this case is?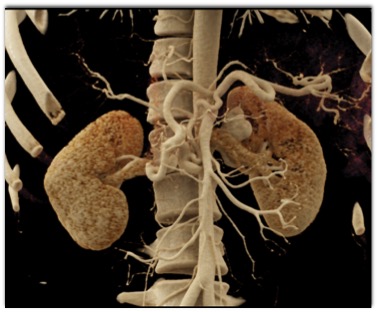 hepatic artery aneurysm
splenic artery aneurysm
renal artery aneurysm
aortic pseudoaneurysm
10) The most likely syndrome in this patient is?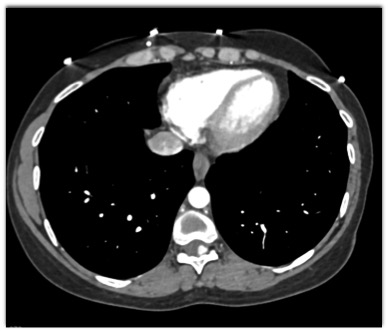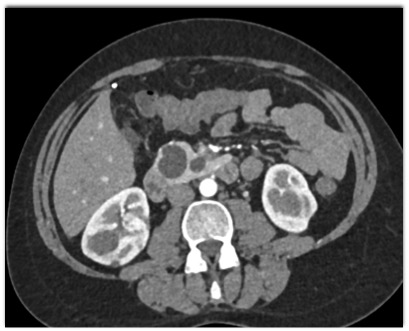 MEN 1
MEN 2
Sturge Weber Syndrome
von-Hippel Lindau Syndrome